Bali Holidays Yoga Adventure Retreat in Bali!
6 Days of Wellness & Adventure in Bali – December 22-27, 2023
Epic Holiday Retreat a 4th-Time – Reach out for our last 1-2 spots!

End Your Year Expansive & Free!

Life & Travel, Redesigned.
Mind, Body, Spirit, & Wellness, Renewed.
Imagine waking up fresh in a stunning villa surrounded by zen beauty for 6 days of wellness, exploration, connection, and setting 2024 intentions you're excited to launch into.
Sound good? Read on!
For our "create your own adventure retreat", what if you could let yourself enjoy..
To forever take with you long after our end of year holidays exploring beautiful Bali, Indonesia – a place many dream of for honeymoons or epic travel adventures?
To re-emerge completely alive again, stretching outside your comfort zone to flow into your newfound freedom & delicious expansiveness?
To meet your kinda tribe over scintillating conversation & laughter, building new worldwide friendships with like-minded spirits, extending far past our retreat together?
Sneak peek into some fun & adventures!
2017 | Filmed & edited by Mate Valtr, Czech Republic
Close your eyes & imagine....
Tying your year with a bow by putting your wellbeing – physical, emotional, and spirit – first with a hand-crafted retreat designed for connection, community, and fun! If you seek novel adventures, fresh experiences, and a new perspective, this is for you.

Our 6 day adventure yoga retreat in Bali – aka the Island of the Gods – is your chance to break free from any routines and molds in the most freeing way possible. Your getaway to revitalize your soul and reignite your nature to feel curious, alive, and ready to take on your world. A practice that will continue to transform the way you live your life.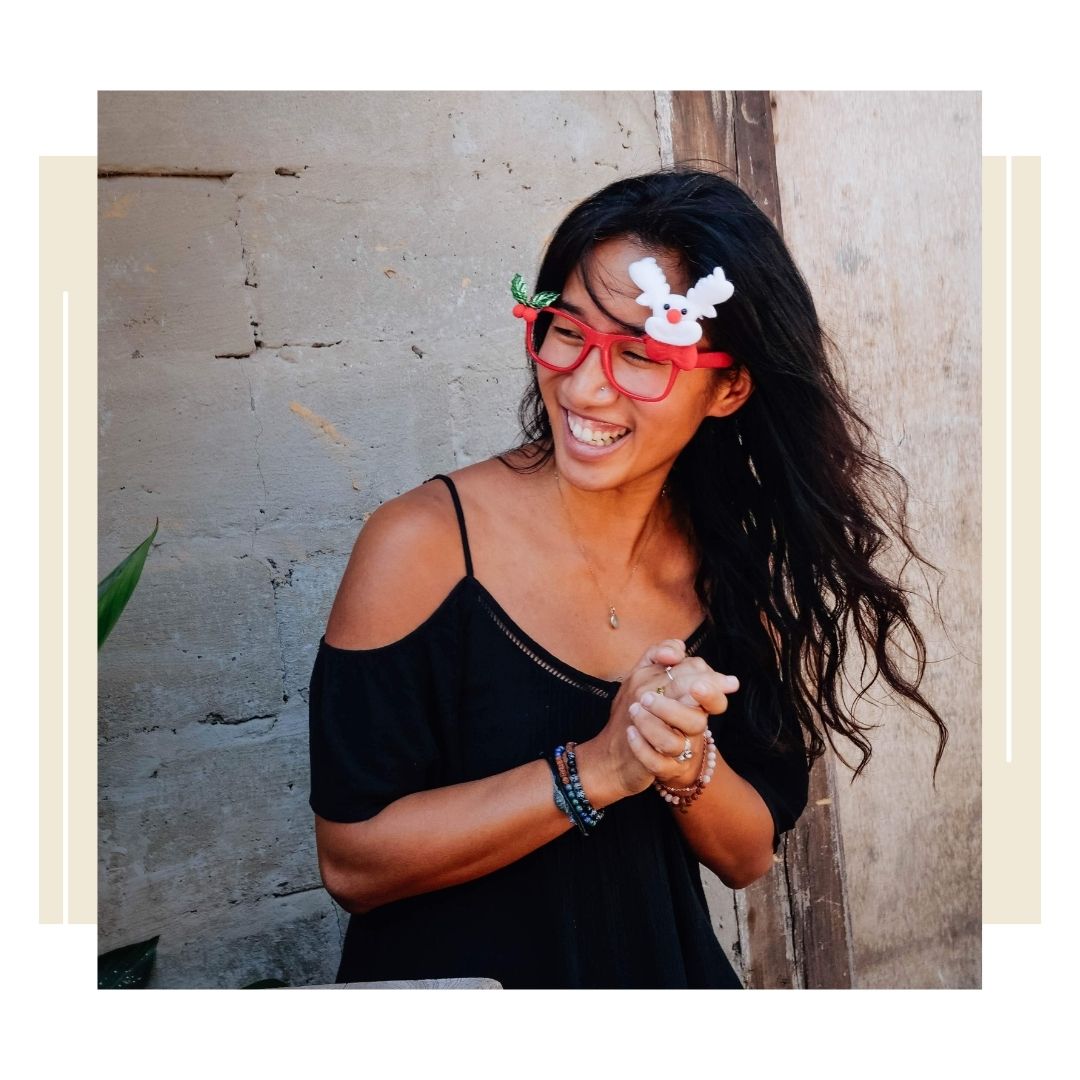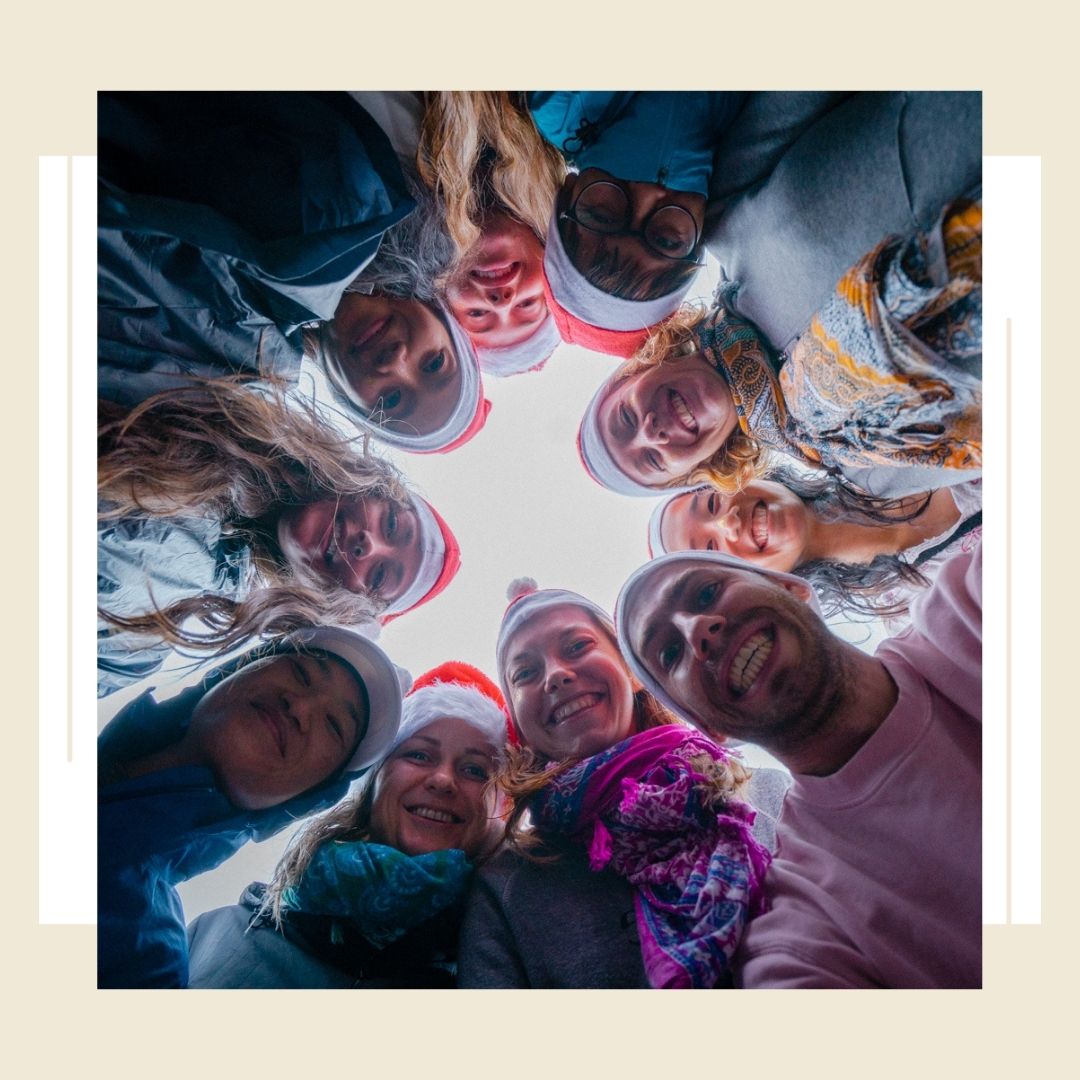 The feeling you'll take away...
Our time together will invite you to step into the new possibilities of each day. Life is designed to inspire the creative artist within each of us, so YOU can come alive.
Remember: the experiences you open up to, the memories you can re-live, and the way you live your life will far outlast the day-to-day work you do. So how do you want to remember your life? How do you want to reward yourself?
Join us, and we'll help guide you out of your head and into your heart. You'll become filled with a greater capacity to love yourself, your life, and the people around you.
Leave enriched with the ever giving gift of being present. Of enjoying moments of laughter, beauty, and bliss. Of welcoming in peaceful luxury and soulful surrender. Of returning to the sanctuary of your heart and embrace the precious gift that is your life!
Your wellness & adventures agenda:
In addition to meditation, yoga 2x/day (all optional!), 3 meals/day, invitation to reflect on 2023 and set 2024 intentions, free time, massages, etc, we'll have daily unique excursions:
Day 1: Welcome snacks & drinks, sunset yoga, welcome dinner, opening circle. 
Day 2: Morning rice paddies walk and exploration, water temple visit (may be a new one!)
Day 3: Optional add-on cooking class, or other free activities TBD by group votes, afternoon exploration Ubud town at some of Cynthia's favorite spots, early bedtime. 
Day 4: Early morning wake up, 50 min drive, hike up to Mt Batur summit for Christmas morning sunrise, silent dance, hike down, nap/free time, afternoon yoga, Christmas dinner, white elephant gift exchange.
Day 5: Additional optional activities, i.e. mala necklace or bracelet making, offerings or jamu production, 2023 lightly guided reflections & 2024 intention setting, Ubud spot visit.
Day 6: Final morning rituals, meal, closing circle, and airport drop-offs as needed.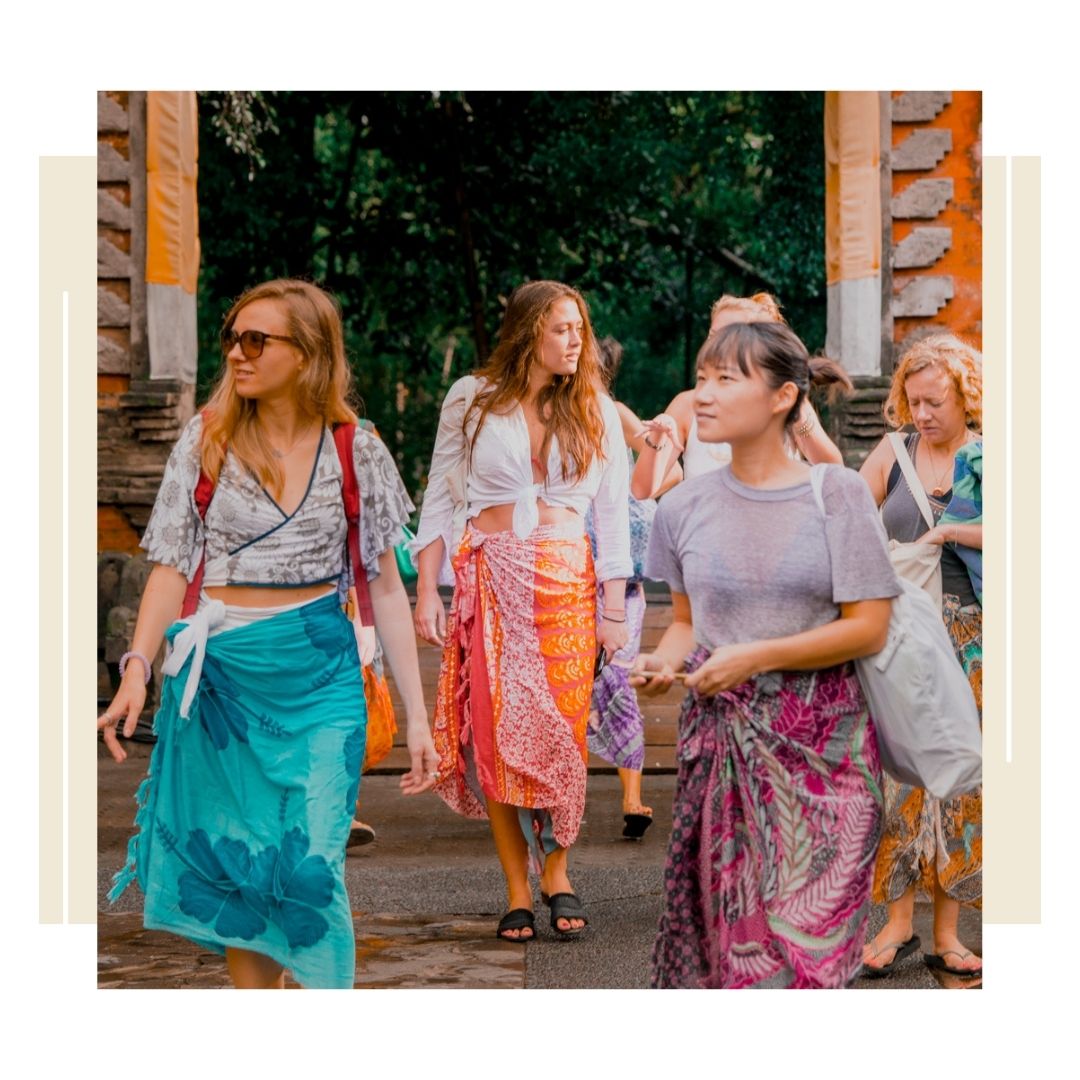 "Cynthia's Christmas retreat in Bali was one of the best decisions I've made in my life thus far. I am so grateful to have met everyone in it. I still talk about that Christmas surprise. The hike and silent disco. I've never cried so many tears of joy!
I can't even explain how amazing it was. I rave about it to anyone who asks and those who don't! She was amazing and her energy was spectacular. It was my first solo trip, and I made friends for life and memories I will never forget. Can't wait to join another retreat of hers!"

~ Jill G, attended 2018 Bali Dec Holidays Retreat
So, why Bali island in Indonesia?
Having traveled 70 countries and living around the world, I've picked up a bit of an intuition for identifying spaces with tranquil vibes and potent energy. Where the land and mother nature nurtures powerful group journeys, elevating transformational group wellness retreats to its greatest potential.
These places have become second homes for me. Part of my mission is to share these sacred spaces and community with others beyond conventional tourism.  This will be my 5th retreat in Bali (18th overall!), a super magical and transformative island for me. The home of all my yoga trainings, accelerating a time of major growth, and where I spent most of my nomadic remote years pre-pandemic.
The Balinese are so gracious, their culture and rituals so inspirational. Each and every visit to the "Island of the Gods" has gifted so much love, healing, magic, and fun. I loves to hand-curate retreats all over the world in my favorite places I hold deep connections with. Nowhere else holds a deeper connection to than Bali. I hope I get the opportunity to share it with you and explore some new adventures! Life has changed so many ways since this experience… I was in Bali last Christmas at the most awesome yoga retreat with the most incredible humans. If you ever get the chance to go on a retreat with this Wonder Woman – Cynthia, jump on the chance! "
–  Dylan Walker, teacher & human rights advocate, UK / Singapore, attended Bali retreat 2017, Maldives 2023

Your All-InclusiveExperience Includes:
Get in touch for one of the final 2 spots – jope to see you there!
Rooming options include private solo, double, or triple sharing with an en-suite attached private bathroom. "Cynthia's Bali retreat over the holidays was exactly what the doctor ordered! An oasis set in the paradise that is Bali. Cynthia was generously accommodating to ensure we had enough time and activities to explore, while still getting our yoga fix in. A sense of genuine community was formed between everyone, such a diverse, welcoming group of beautiful individuals. The retreat rejuvenated and nourished my body, mind, and spirit. Leaving me inspired and excited for all there is to come!"
–  Jessica O, Malaysia/US, consultant & fitness teacher, attended 2 retreats in Bali Dec Holidays 2017 and Sri Lanka 2019
Originally from Chicago, Cynthia Wong is a creative events and travel architect with 9 years of handcrafting, marketing, and executing events with wow-factor moments across the world that inspire growth and celebration. Inspired by living in 8 countries and traveling to 70 across 7 continents, she delivers innovative experiential events and retreats by weaving together captivating content, community, and cultures together in dream destinations. This retreat will be her 18th yoga adventure retreat across 7 countries. Past attendee reviews here, many who came back for 2-4 retreats with her!
Cynthia's taught in nearly 20 countries for over 3000 students, of which 200 classes were outdoors to integrate the magic of nature. She has over 500 hours of yoga teacher certifications in Bali in Vinyasa Yoga, Standup Paddleboard Yoga, Pre & Post Natal Vinyasa Yoga, Restorative Yoga, and has further delved into women's yoga, tantra yoga, shamanic astrology, theta healing and more. She also organizes corporate and university wellness sessions, inspired group travel coordination worldwide, and coaches-consults yoga teachers and wellness facilitators to design and fill their own dream retreats. 
Overall, she loves helping people find a better balance of effort and ease in their life. She's driven by a desire to discover what magic happens when we live with wild abandon, give without expectation, and love without fear… in order to Live in Adventure any day!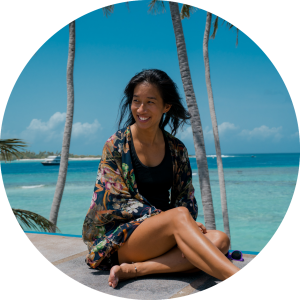 What People Say from past Bali Retreats:
"The highlight was the morning yoga classes. As someone who's never done yoga before, I thought it was very invigorating and energizing. I think I'll take that back home with me and add into my lifestyle. I also liked the activity around visualizing your ideal life. Having that written out will help me be more tactical to achieve the goals I want."
"This past week has been surreal. Climbing the volcano in the dark, going with someone's vision with people you just met, then the sunlight comes out, and you look out at what you've accomplished. It turned into pure happiness on Christmas day... with a group I felt like I've known my whole life. This opened up something I've never been good at - sharing, transforming that in me. Making my heart open is huge!"
"I came in without expectations and it was a great mix of yoga, excursions, and bonding with others. A great way to ground myself before the new year. The vibe was really relaxed. Everyone nicely came together - laughed and had individual conversations. This retreat made me realize some imbalance in my life and was nice way to help me get things back on track."
"Surprises filled with love and care for the places that we're in. Cynthia genuinely seems to include something for everyone. We just did it over Christmas holidays, a time when people seek connection. And we were able to have that due to how Cynthia facilitates the experience. And she builds into the retreat so much to interact with your surroundings."

Additional Bali holidays retreat reviews – as well as Cynthia & overall vibes & takeaways from her retreats worldwide – can be explored here: cynthiatravels.com/retreat-reviews/
Don't wait! You don't want to miss your chance to secure one of the limited spots for our Bali yoga retreat holidays adventure!
Look forward to hearing from you and bringing together the best tribe for this year's retreat adventure in beautiful Bali!
Any questions?  Feel free to message me directly, email cynthia@cynthiatravels.com or book a call. I promise I don't bite! "I had a few light bulb moments in areas I was struggling with in my own life. Cynthia's retreats make me realize what it's like to have adventure in your life. That was the biggest eye opener – I want to continue moving. I don't want to be stagnant. If you're looking for a really great time or after something different outside of your comfort zone, I highly recommend Cynthia!"

–  Amy Cunningham, Australia/Malaysia, school & yoga teacher, attended 5 retreats in Malaysia, Bali, Sri Lanka, Maldives
A few of the most frequent questions answered here!
Get in touch or Book Now!
Any questions or ready to book!? Please complete the form below, DM, or email cynthia@cynthiatravels.com.
Let me know if you are interested. I'll keep you informed before we sell out! Feel free to review additional retreats and reviews.