Engineering Lifelong Growth
Mindfulness.Yoga.Wellness
Which program are you looking for?
Corporate Wellness Programs
See more further below!
University Wellness Programs
CLICK BELOW to Learn More:
Private / Group Programs
Contact Her Below to Learn More "I always come away with a clear head, inspired & invigorated to take on the day, the same as in Cynthia's in-person sessions! She helps you focus on yourself, while still feeling connected to the group journey at the same time."
– JJ Ryan, UK,  yoga with Cynthia at a Morocco retreat 2019 + virtual live music yoga sessions 2020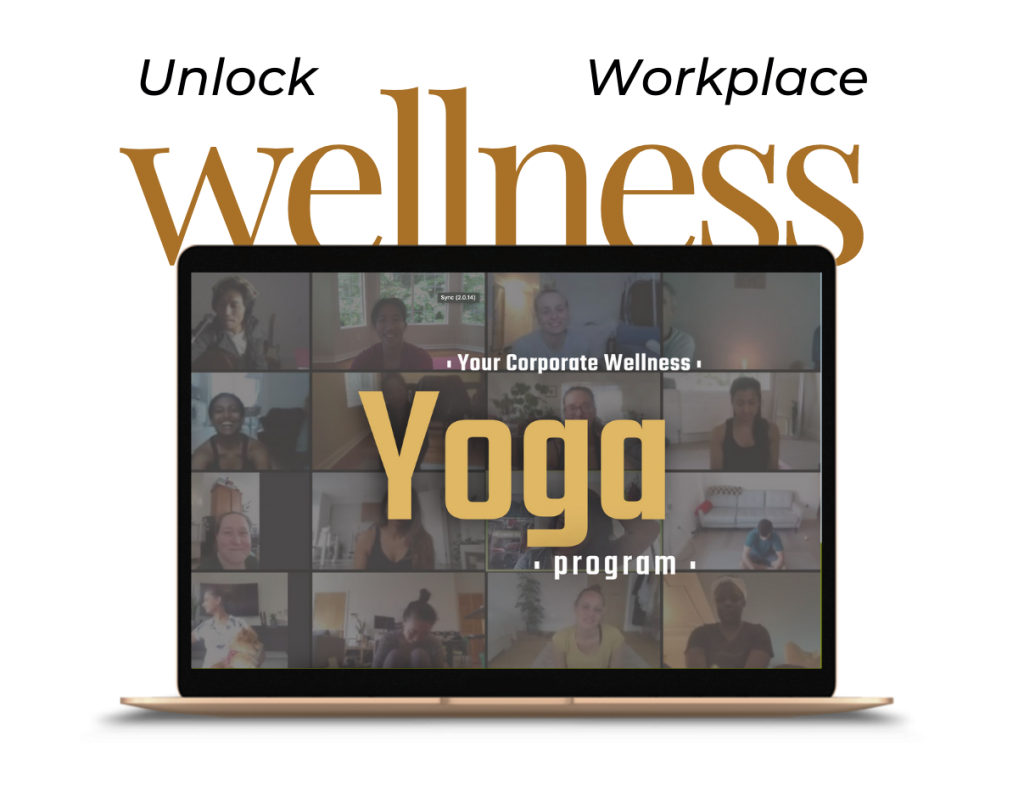 Only 34% of employees feel engaged at work? And among the remaining, 53% reported are "not engaged" and 13% are "actively disengaged"? (Gallup biennial study, 2018)
45% of employees have considered getting mental health treatment since the pandemic? (Vida Health, 2021)
Over 200 additional hours average were spent working late in 2020 over 2019? (Asana, 2021)
And 74% of employees in the US experienced imposter syndrome, with higher averages among parents? (Asana, 2021)
And in a 2020 Deloitte study, 47% of Gen Zs and 44% of millennials reported feeling anxious or stressed all or most of the time? Nearly half of Gen Zs & millennials ranked mental health as their 1st or 2nd priority in life, with only physical health ranking higher.
Mindfulness & wellness programs offer restored strategic thinking and wellbeing, so individuals show up with optimal energy and enthusiasm to perform at their highest level.
My programs help people build healthy, sustainable habits, resilience, and self-accountability in a fun, safe environment to reclaim enthusiasm and fulfillment in their daily lives and work. Participants will build confidence and focus with a greater sense of purpose and clarity in their work and life.
In 2020, I started offering my wellness coaching and advising services virtually to help support growth-driven professionals, organizations, and companies' increased overall focus on mental health, wellness, and productivity.
As someone who's worked remotely since 2014, I applied my experiences in remote work, self-motivation, mindfulness, and wellness to create programs to boost productivity and health, while helping companies to boost their bottom line with stronger camaraderie, morale, well-being which is proven through studies to lower healthcare costs and turnover rates.
Read on to read review of my Corporate Wellness, as well as my University Wellness programs as well! "We definitely got more than we expected! Cynthia creatively designed marketing flyers with the week's yoga theme to encourage our members to join. We felt the benefits, even the tech guys said they felt lighter, more flexible, and had better posture. Cynthia helped us build our community in our hardworking office space!"

– Sharmila, Malaysia, former co-working space manager 
2021 & 2022 Reviews from Virtual Wellness Clients
"We were seeking a way to support and energize our team after months of stress and uncertainty surrounding COVID. Cynthia created a customized series of programs that addressed our challenges.

She worked with our HR team to create a full virtual program, so our team could participate regardless where they were physically located. Cynthia even made a special trip to our office for a unique in-person mindfulness and yoga session in the heart of Chicago that was fantastic, even for yoga beginners like me!

She has enriched our team and we keep looking forward to the next session. She pours her heart and soul into her work and it shows in the interactions with our team, from interns to senior management."

~ Mark Tomkins, CEO
"Cynthia was able to create an excellent wellness program which fit perfectly into the schedules of employees from many different teams. Sessions focused on important and relevant issues facing working professionals and included a brief guided meditation and some stretching and gentle exercises.

Cynthia is a natural teacher managed the sessions very professionally: classes began and ended on schedule, slides and handouts were on-point and helpful and Cynthia's natural charisma and enthusiasm kept us relaxed and attentive.

For our organization, the team building and positive effect on employee morale were a big plus."

~ Paul Rathburn, Finance
"We have been working with Cynthia for all of 2021 – it has been a joy and a true value to offer building this zen experience for our team into our very busy workday.

Cynthia will work with you to completely customize your company's needs and desires for some much-needed breathing room through brief but very effective mediation, extra education on your workplace health, healthy habits, all the way to yoga lessons, in person or virtual.

Our sessions with Cynthia have brought many of employees together and started conversations beyond the water cooler talk!

We can't imagine going without our regular wellness sessions with Cynthia anymore, and are already planning for more, from New Year's Resolutions into spring of 2022!"

~ Denise Remele, HR Director
"I have been doing virtual yoga with Cynthia for over 8 months now. Her sessions are different - hard to put into words her talent!

We leave every class feeling elated or lighter, looking forward to the next one. Yoga have to experience it!"

~ Sarah, Global Development Consultant, virtual lve music yoga sessions 2020-2021 and Santorini, Greece yoga retreat
Let Me Customize a Program For You!
Participants will be excited to invest time and energy into a fun program, knowing that consistent practice and application will lead to sustainable habits for short-term payoffs and an overall transformation and improved quality of life.
Email or book a call to discuss your company or organization's needs and desires, receive my package of benefits, or request a customized proposal.